Loading...
Description
Loading…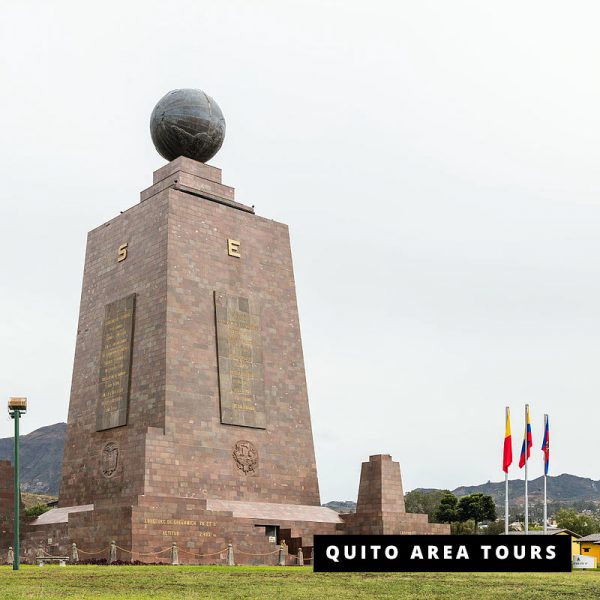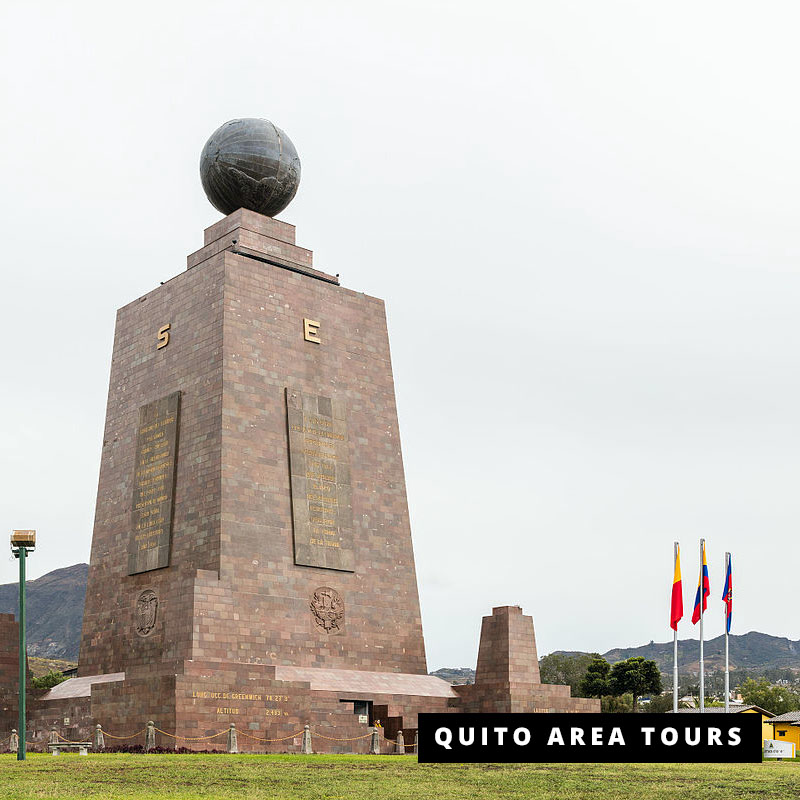 Equador Monument
Category: Quito Tours
$120.00
Equador Monument Private Tour from Quito city. Visit the Middle of the World!


Loading…
Description
INCLUCED:
Transportation
Bilingual guide
EXCLUDED:
Food/Snacks
Drinks
Entrance fees
Monument $ 7,5
Equator     $ 4
Tips
Anything not mentioned
On this active it is important to have with you:
Good hiking shoes
Layers of clothing
Photocamera
Money
We will meet you at you hotel at 8:30 AM for a drive up north where you will visit Pululahua. This dormant volcano (last eruption: aproximately 2200 years ago) houses a small village in the crater where people live from agriculture. From this viewpoint you will have a good view of the crater, the village and the surroundings of this unique place.
After a visit to Pululahua we go a little bit south to either visit Inti Nan, the interactive museum located exactly on the Equator where you will get an introduction to the various indigenous cultures living in Ecuador or we go to The Middle Of The World where the offical monument is placed representing the Equatoreal line. In the small village built around the monument you will find artesans selling their crafts, an overview of ethnic culture and much more. This is also the place to take a great photo of having one foot in the Northern Hemisphere and the other foot in the Southern Hemisphere.
This tour has a duration of aproximately 3 hours and can also be planned for the afternoon, although a visit to Pululahua will only be included on a morning departure (due to visiblity)
Related products


Quick View

$80.00
Private tour to visit the famous Otavalo Indigenous Market with some options to do during the day.



Quick View

$50.00
The concept is to share the local gastronomy which has been fussioned along the time with pre-incan, incan, Spanish and the current tendencies to create the most exquisite flavours of our cuisine.



Quick View

$80.00
Private Tour to visit Hot Springs of Papallacta. The best option for last day if you leave to your home late in the night.