Cotopaxi National Park Tour
$95.00
Private tour to visit the Cotopaxi National Park where you can see the Cotopaxi volcano and Laguna Limpiopungo. Optional horse-back riding.
Description
Driving though the Sierra, this spectacular landscape is one of the world's best road journeys; it will take you through patchwork-covered hills, with fields of potatoes, onions, broccoli, barley, quinoa and other vegetables.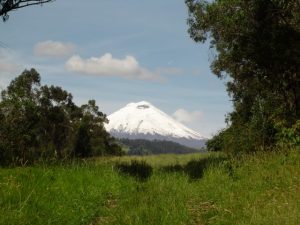 We will drive towards the Cotopaxi National Park, where on a clear day you can see the volcano's perfect cone shape (5,897 meters ) the second highest in the country, also you can spot the Illinizas, the Ruminahui, the Guagua Pichincha, the Sincolagua and more amazing volcanoes.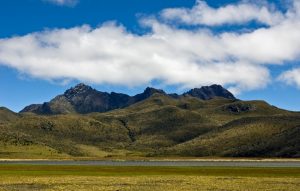 We will drive up to the parking lot, to the highest point we reach during our journey ( 4.600 meters) where you can admire the vegetation of the "Andean Paramo" and you have the option of hiking to the Refuge ( 4.800 meters) (1 hour approximately depending of the weather)
We will then visit Laguna Limpiopungo, a shallow lake at 3,900 meters, this is the habitat for several species of birds, here you can choose from gentle hikes from 30 min to 1 hour around the lagoon.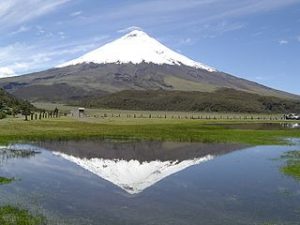 Optional activity: At the Hacienda Tambopaxi, located inside the Park we can go horse- back riding ( 1 hour for $ 15 per person), unique awesome experience! Also you can rent a mountain bike here for a great adventure around the paramo.
We can also as an option visit an ancient hacienda data from the late 1600's, which important characters of Ecuadorian History.
Tour Includes: Round private transportation, English speaking guide, and bottled water during the trip, National Park guiding fees.
Not included: Lunch and other personal expenses.
Tour starts and finish at your hotel in Quito.
Price for 2 people: $190