Ana & David Brito (Siblings from Canary Islands, Spain), are the owners of Las Terrazas de Dana Boutique Lodge, which is the best lodge in Mindo Cloud Forest (Ecuador), based on Tripadvisor and Booking.com reviews. Check out our Tripadvisor reviews and let us know any question. We have tour operator license and we can organize everything you need with top notch service.


David Brito (born in 1979 and from Canary Islands, Spain), came to Ecuador first time on holidays on April 2006.
Why? He made an MBA Master in Salamanca (Spain), in 2004 and met Victor, Paul and Ivan, 3 Ecuadorian guys that were in the same master and became very good friends!
He fell in love with Ecuador and decided in this first trip that he will come to live here. In 2007 he made a second trip of 5 weeks and he continued traveling around the country. In 2008 another trip to continue traveling and finally on 2010 he came to live to Ecuador and continue learning about this amazing country!
He decided to start his business in Mindo Cloud Forest because the Choco Andino is one of the best areas in the world for birding and organize photography tours. It is only 2 hours from Quito International Airport and less than 2 hours from Quito.
In 2013 started the construction of his boutique lodge and opened on 14 February 2015.
After 1 year and a half working in his lodge with the best reviews on TripAdvisor and Booking.com, he decided it was the moment to open his travel agency Dana Tours LLC, once he was giving advice to his guests about places to visit and tours in general and some of them recommended to not wait longer for opening the agency!
Dana Tours LLC is a family business (registered in the United States), that organize tours in Ecuador. We also registered our local operator at the Ecuadorian Ministry of Tourism.
We are the owners of top rated luxury lodge Las Terrazas de Dana in Mindo Cloud Forest, only 2 hours from Quito Airport. That´s the reason we can offer free nights and transportation with your Galapagos Cruise.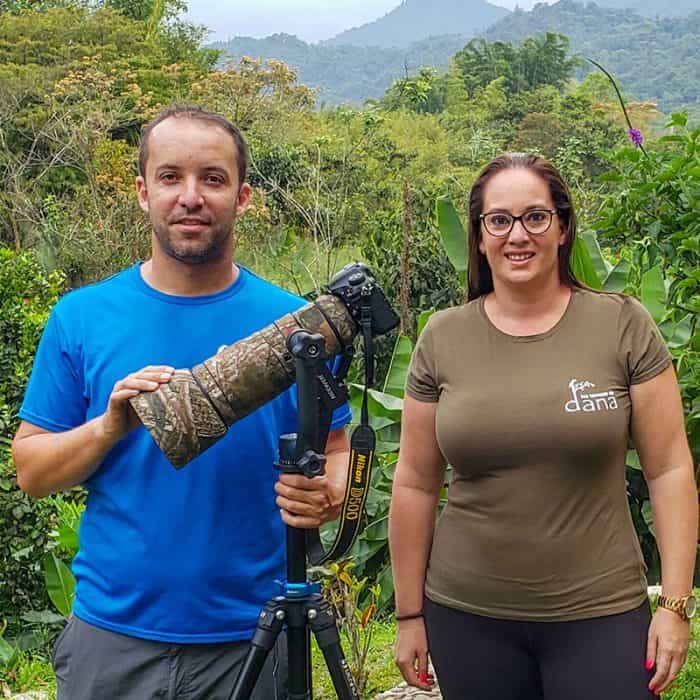 We are partners of most Cruise Operators in Galapagos Islands, so just let us know your approximate travel dates. If you already have a Galapagos Cruise in mind or want us to send you some alternatives, just contact us.
You decide if you want to stay in our luxury lodge before or after your Galapagos Cruise. If it's before, you could sleep night before in an airport area hotel or if you decide to go directly from Las Terrazas de Dana, our staff will assist you to contact cruise operator staff at the airport. Anyway, we will give you information for your cruise. If you decide to visit our lodge after your cruise, we will pick you up from the airport. We always make it easy for our guests.
In one trip you will visit the most famous wildlife-watching destination in the world and one of the best cloud forest areas in South America declared on 25th July 2018 Biosphere Reserve by UNESCO and Top 10 places in the world for Birdwatching.
Why travel with dana tours
only 2 hours from Quito airport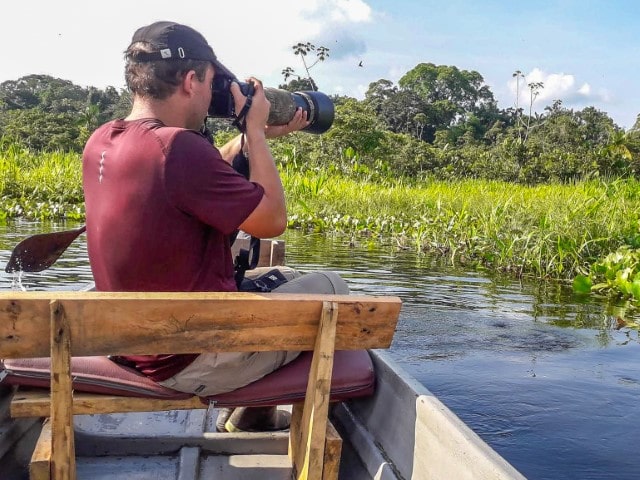 Include a trip to Mindo Cloud Forest as part of your plans to visit the Galapagos Islands. This lush green forest boasts beautiful waterfalls, exquisite birds and a mystic air. Mindo Cloud Forest is known for its birdwatching opportunities. Birdwatching tours can be organized and personalized to suit each visitor.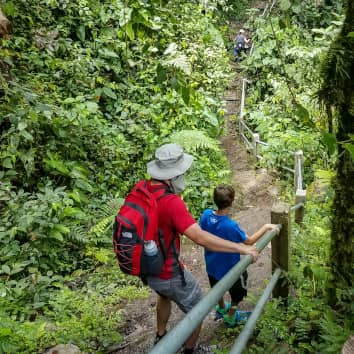 Other activities include Zip lining over jaw-dropping heights and adventure filled hiking on enchanted trails next to breathtaking waterfalls. Visit Mindo Cloud Forest after an adventurous Galapagos cruise to relax and continue being enchanted in a comfortable atmosphere and nice warm weather. Feel completely captivated by taking a planned, personalized tour for a quiet, relaxing experience. Take as many photos as you like and relish every moment of the experience.
A trip to the Galapagos Islands will fill you with wonder, excitement and fulfilment. The sights, sounds and feelings the islands create will result in a life changing experience. The adventures experienced will be memorable for life and are best when captured on camera. Have a story to tell when you return from vacation, by visiting the Galapagos Islands and the mystic Mindo Cloud Forest!