Complete your once in a lifetime Galapagos Cruise with relaxing days in Mindo Cloud Forest FOR FREE!
If you book your cruise with us, you get free nights at our hotel Las Terrazas de Dana Boutique Lodge
Save more than $800 USD booking your cruise with us
Enjoy this deal and visit Mindo Cloud Forest.
ONLY 2 HOURS FROM QUITO AIRPORT!
We are the owners of Las Terrazas de Dana Boutique Lodge
Ana and David from Canary Islands (Spain), own and manage the lodge.
First Class Service in the Cloud Forest of Mindo!
Just check our reviews on Tripadvisor and Booking.com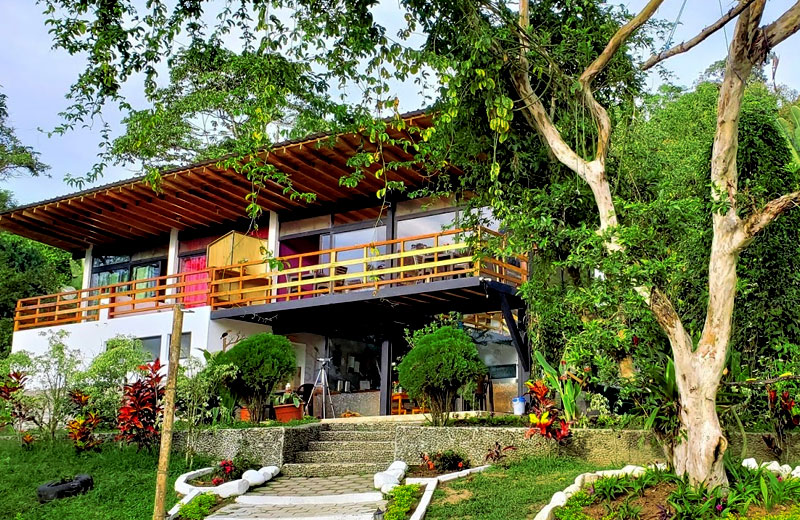 Our Featured Galapagos Cruises
Find your once in a lifetime Galapagos Cruise with us!
Click the buttons below to filter and narrow your search
We are the owners of top rated luxury lodge Las Terrazas de Dana in Mindo Cloud Forest, only 2 hours from Quito Airport. That´s the reason we can offer free nights and transportation with your Galapagos Cruise.

We are partners of most Cruise Operators in Galapagos Islands, so just let us know your approximate travel dates. If you already have a Galapagos Cruise in mind or want us to send you some alternatives, just contact us.
You decide if you want to stay in our luxury lodge before or after your Galapagos Cruise. If it's before, you could sleep night before in an airport area hotel or if you decide to go directly from Las Terrazas de Dana, our staff will assist you to contact cruise operator staff at the airport. Anyway, we will give you information for your cruise. If you decide to visit our lodge after your cruise, we will pick you up from the airport. We always make it easy for our guests.
In one trip you will visit the most famous wildlife-watching destination in the world and one of the best cloud forest areas in South America declared on 25th July 2018 Biosphere Reserve by UNESCO and Top 10 places in the world for Birdwatching.
Galapagos Cruise request information:

DamariscottaLakeGir
Birder
Mindo-blowing Mindo/Birding Bliss​ We just returned from at Las Terrazas de Dana for 5 nights as part of a birding package. It was fantastic. The rooms at the Lodge are large, private and very comfortable, with a roomy deck and hot tub. The meals were terrific (faves were local trout with garlic and fettucine Bolognese), with cocktails and fresh juices always available.
But the game-changers here are the incredible personalized service and attention David and his sister Ana provide. He created a terrific itinerary of birding adventures in different parts of the cloud forest and beyond with the best birding guide. Up before dawn most days, we enjoyed lots of unique and beautiful scenery in the woods and mountains, and notably Antisana Reserve; we also managed to tack on tours of Quetzal Chocolate, the Mariposaria, and Orchid Farm in Mindo.
Cock-of-the-Rock, Golden Quetzal, the cave of the oilbird, the Andean Condor, and more hummingbirds than we thought possible were all part of the experience. Bows to David and Ana. This is the real deal. Highest recommendation.
GALAPAGOS ISLANDS TRAVEL TIPS