Your Perfect Galapagos Cruise Starts Here
Book Your Galapagos Cruise With Us
Book with a local, "we're on the ground here for you!"
We understand the lay of the land (and Ocean)
Find your ideal Cruise date
Check Availability Galapagos Cruises
One Of the Most Exclusive Yachts,
6 of the World's most exclusive yacht charters by
Our Featured Galapagos Cruises
Find your once in a lifetime Galapagos Cruise with us!
Click the buttons below to filter and narrow your search
Find your ideal Galapagos Cruise date
Check Availability Galapagos Cruises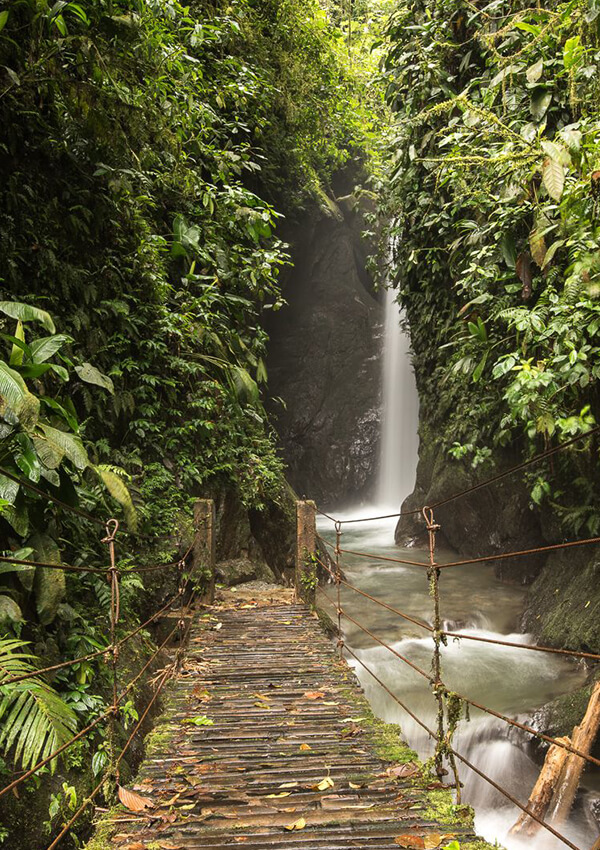 Isolated and uninhabited islands
A trip to the Galapagos Islands takes you away from over-crowded beaches and man-made attractions. It's a trip to a unique destination in a different world. The whole Galapagos Archipelago region is a protected area, which makes it a natural untouched habitat. This makes the islands perfect for exploration, study and observation.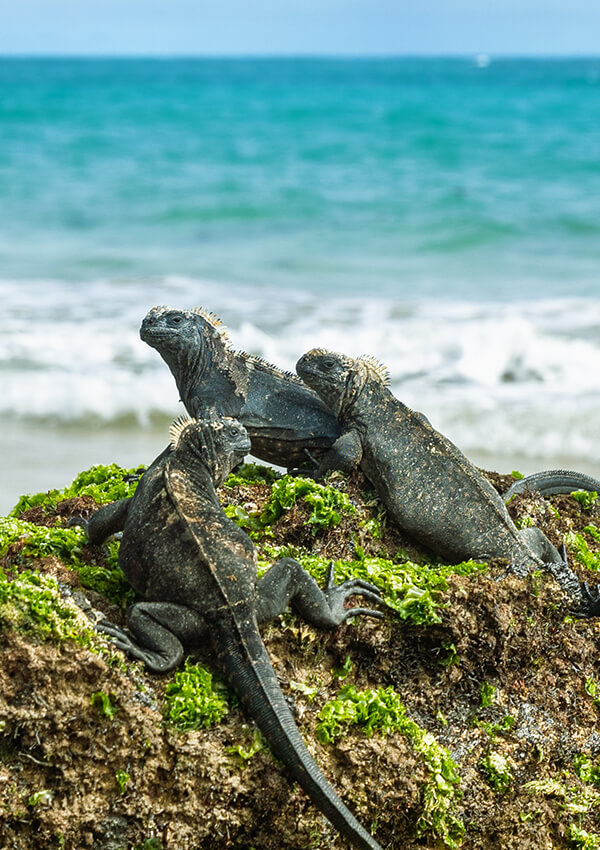 Friendly untamed wildlife
Get a close look at animals which want to get to know you too! The animals on the islands are friendly and want to meet you just as much as you want to meet them. This allows for even closer observation of unique wildlife. The wildlife on the islands has some very interesting characteristics worth observing. Mating behavior among bird species is especially interesting for visitors to watch.
Specialized Birdwatching tours
The Galapagos Islands are home to unique species of birds. This makes birdwatching an ideal part of any visit to the islands. The Galapagos Islands are protected and birding in Ecuador offers a unique experience. Specialized and personalize tours can be arranged for individuals, friends and families to enjoy. This gives your tour a more personal touch.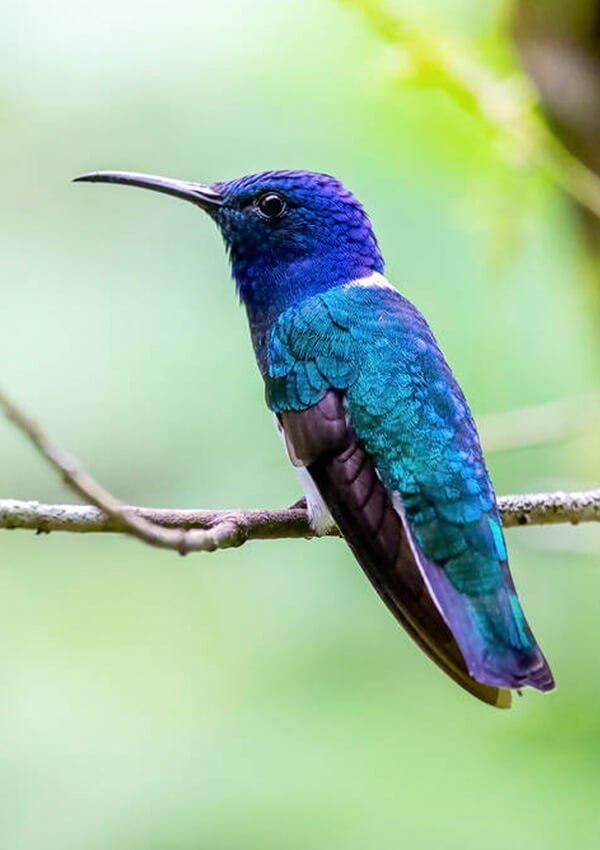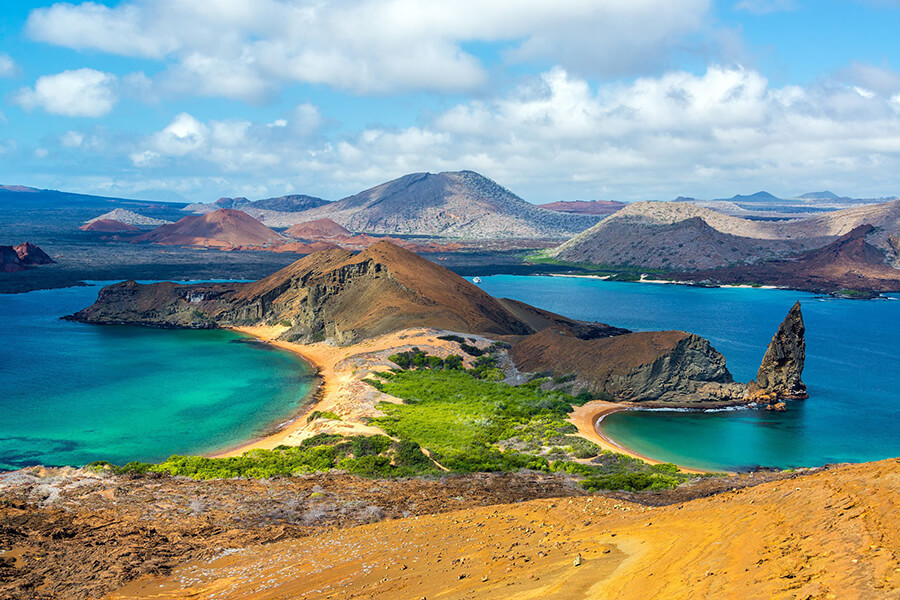 Galapagos Cruise Tours provides a more comfortable way of viewing the Galapagos Islands. Cruise Tours varies in the level of luxury and activities they provide. Galapagos Cruises often provide a more planned and well-organized way to experience the islands. They are ideal for viewing and experiencing more islands in less time. With many cruise tours to choose from, visitors are able to get many different experiences from their tours.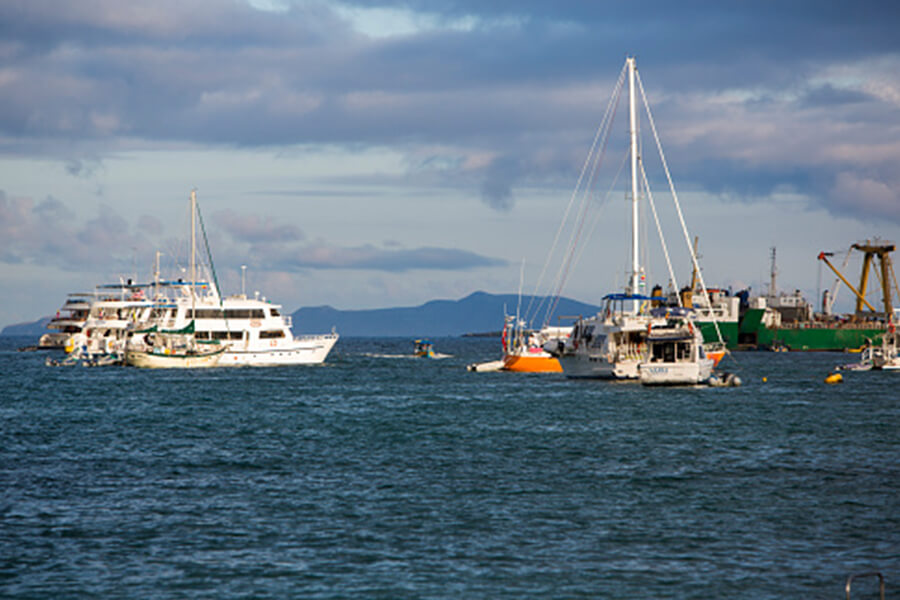 Galapagos Cruise Tours are highly rated by visitors to the islands. The tours are provided by several cruise operators that provide different options for visitors. Options depend on price, length of cruise, the required level of comfort and the number of individuals. Galapagos Cruises provide opportunities for fun and adventure with activities such as snorkeling, diving, kayaking and sight-seeing. Diving and snorkeling provide amazing opportunities to see marine life up-close.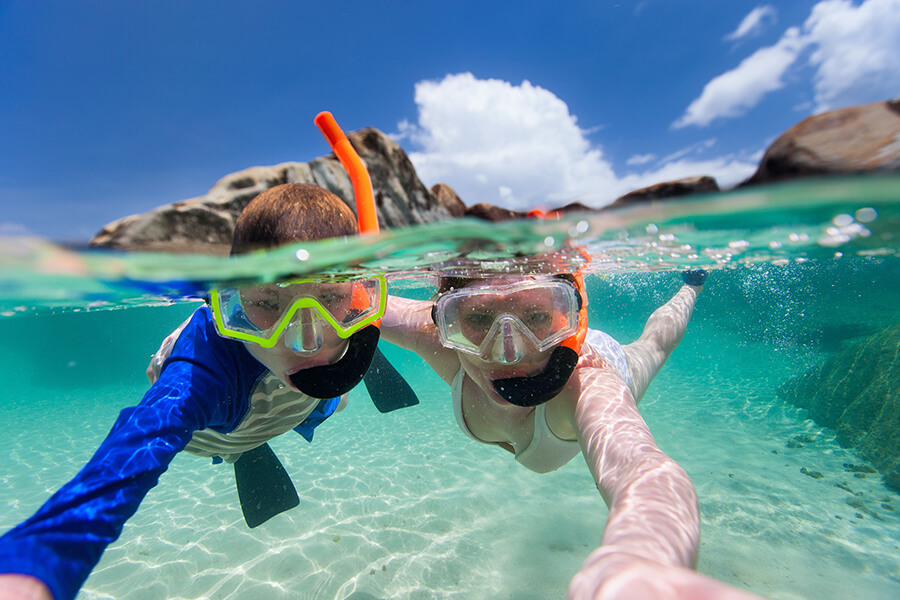 Galapagos Cruise tours include planned activities and excursions. Choose from over 60 vessels to make your trip. Each tour offers a unique experience. However, it is important to remember that each cruise offers different types and amounts of activities. Choose your tour depending on the number of activities you wish to participate in. If you wish to engage in more than one activity, choose a tour that offers that option and provides the relevant gear to do so. The most luxurious Galapagos cruises provide gears for snorkeling and other activities.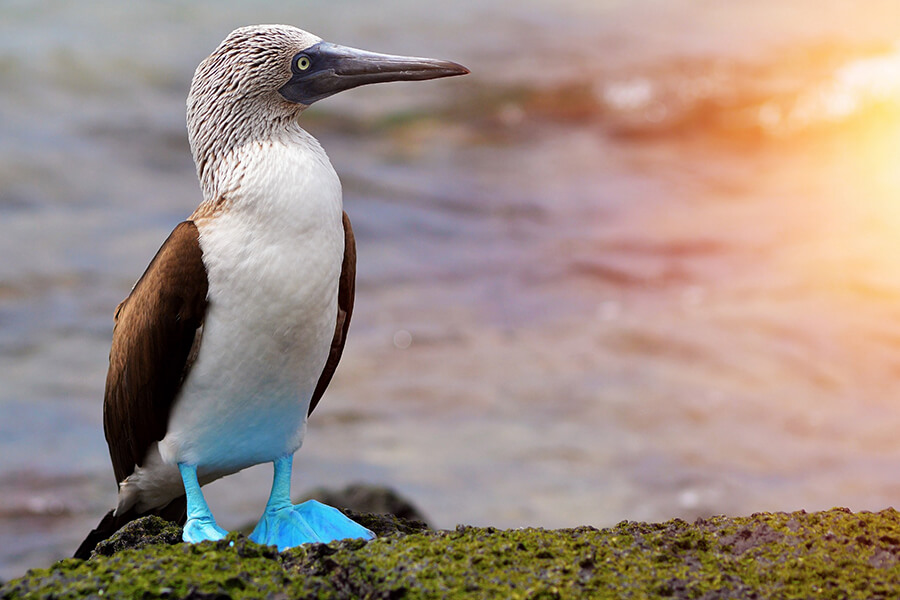 Options for Galapagos Cruise tours include cruise ships, sailboats, motor boats and catamarans. Smaller cruise vessels tend to offer more personalized trips that can visit most locations. This offers more island-hopping experiences, which means more fun and activities. You can choose the options that best suits your budget, group size and interests.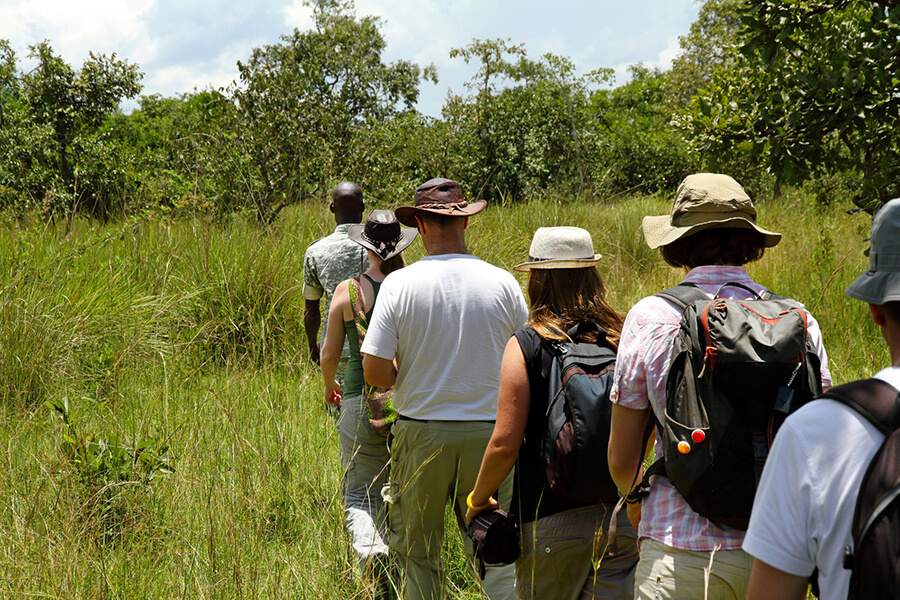 Safety is important on Galapagos cruise tours. There is no need for great concern however, as experienced and certified staff members are always on the Galapagos cruises. They are required to be present for each planned activity, to protect both you and the animals. These crew members know all the stories, history and myths about the islands and are happy to share the most compelling tales.
Hidden in the Pacific Ocean, the Galapagos Islands is a place of unique and untouched beauty. A place of inspiration, relaxation and meditations. A trip to the Galapagos Islands is a must for the adventurer and the explorer. It is home to many unique and a few protected species, making the Galapagos Islands a place of wonder and beauty. A bird watcher's paradise and an adventurer's haven, the Galapagos islands invites visitors everywhere to come and be enchanted.
The Galapagos Islands are made up of 19 unique islands. Chief among them is Santa Cruz, the oldest Island and home to the giant Tortoise believed to live for over a hundred years. San Cristobal is known for its amazing sea lions while Genovesa is said to have been formed from a collapsed volcano and boasts many majestic seabirds. Fernandina, despite its active volcano, is crawling with unique Iguana species while Santiago has beautiful herons. Each unique island presents a different opportunity to see nature differently.
Shaped by volcanic activity and natural forces, the Galapagos Island bears interesting rock formations and unique looking landscape. The island attracts scientists, and others interested in studying the earth and its unique features. Unique caves, strange landforms and well adapted vegetation will keep you captivated.
The Galapagos Islands is the place where Charles Darwin gained remarkable insight into life and how it evolves. The theory of evolution by natural selection was developed by Darwin after studying similar species that lived on the different islands. The same species developed different features due to the conditions on the different islands. Many visit the islands for similar insight and revelations.

cyclegirl
We have just returned from a 6 night stay at Las Terrazas de Dana and every accolade that is bestowed on them is so deserved !!! The beautiful immaculate room with incredible views, the balcony that puts you one with nature, the staff - caring, helpful and attentive to the max, delicious food (thank you Alejandro) and of course the superb owners David and Ana who are 'hands on 'in every way. As avid birdwatchers, this is our second trip to the area and we truly vouch for the superiority of this establishment. If you are thinking of coming to Ecuador, do not leave Mindo off your list, book at Las Terrazas de Dana and let David plan your perfect stay! David has the best connections to superb established guides and is up on all the best suggestions for your ideal holiday !!! Also, David is a fantastic communicator, all emails were answered promptly as I worked to put a perfect package together for us. Special thanks to Julia for her phenomenal guiding and viewing of so many incredible species that only a local guide would know and to Franklin for his perfect driving! Being with you both was a highlight and we have had many guides over the years of birding !!! The Mindo area offers an array of activities for many different tastes and you will love your stay at this caring beautiful property and will be planning your return !!!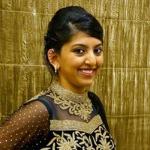 Nisarga M
My husband and I stayed here for 2 nights on our travel to Ecuador this summer. We mainly came here to see the birds & enjoy the local sights. From the beginning David was excellent in correspondence and he sent a nice driver to pick us up and drop us back to Quito. We even stopped at Mitad del Mundo on the way back. Coming to the hotel itself: it was unbelievable. Beautiful, surrounded by cloud forests and tons of colorful birds in the vicinity. Anna gave us directions to all the spots we could see and arranged all the tours for us. We did a night walk, chocolate tour, bird walking tour and a waterfall hike and we were quite pleased. We went to the town every day we were there, and we would try to walk but Anna or David would be happy to drop us off if they were on their way. Mindo town is really cute and has good restaurants. We tried an italian & arabian spot, they were really good. Breakfast was included in the package and it was the best. I could eat the granola and fresh strawberry yogurt with fruits all day of my life. Overall I would not think twice before booking this place again. I am already planning my next trip 😉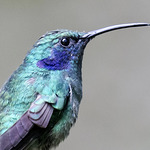 VRS0101
This family-run hotel is a gem right outside Mindo. The cabins are great -- well kept and clean and each room's verandah has a wonderful view. Both David and Ana provided wonderful service and a friendly welcome. David was very helpful over email with helping us make decisions about what to do during our stay in Mindo and booking birding guides that are kid-friendly. Ana was wonderful during our stay -- helping with suggestions and even driving us into town when she could. The hotel is a 15-minute walk from the center of town and is an easy walk but we mostly took taxis to/from town since they were cheap and we were only staying for a couple of days. Since we went birding two of the days we were there (which meant getting up very early in the morning), it was especially nice that the hotel provides thermoses full of your chosen beverage plus some basic breakfast the night before to get you going, and then provides a full breakfast when you come back -- whether that is at 10am or noon.

Christopher G
We stayed here as a family of three adult couples so each couple had its own bungalow and this worked out perfectly for us. David and Ana were warm and friendly and extremely easy to deal with before and during our three day stay. The hotel is spotless, the rooms had everything we could possibly need, the food excellent and there is great attention to detail which made our stay effortless. We could watch toucans in the trees from our porch and the hummingbird feeders are constantly filled with amazing birds and Ana arranged for us to have a bird-watching tour as well as zip line experience and in-room massages. They arranged transport for us to and from Quito which I recommend doing. It is a little ways away from the bustle of Mindo center but it was very inexpensive to take a taxi to town. This made our experience even better since it was quiet and rooms have great views of the surrounding nature. We had the best of both worlds there.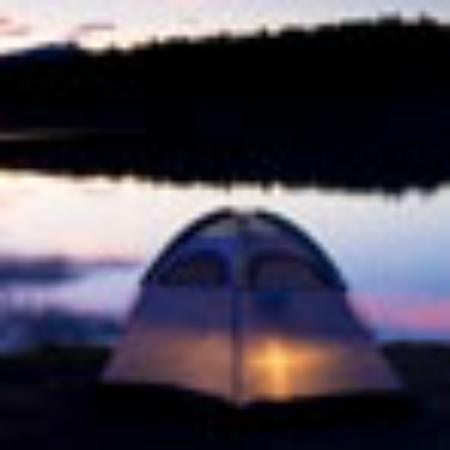 ljc707
Stayed here for one night only, as a treat at the end of a very fast and busy trip to Ecuador to visit my daughter. I have to say - if you want to experience excellent customer service, an exquisite and beautifully natural location, outstanding food and wonderful relaxation, don't miss this place. We didn't have time to do any birding but a hike at the waterfalls (via the tarabita) and some zip lining let us experience enough of Mindo to see that it's a very special place to visit. Ana, one of the owners, is so charming and hardworking - she clearly knows how to make a place like this work and the attention to detail was fabulous. Nothing was too much bother and all the staff displayed a similar attitude - clearly very well trained. Particular mention must be made about the trout in garlic sauce, grilled shrimps and passion fruit juice. Also the fruit, yoghurt and granola! All were delicious and served on our balcony while we watched the butterflies and humming birds flutter about - what a special experience. (There isn't a huge menu if you were staying for several nights but I'd much rather have a few dishes done really well than a wide range of average food.) Thank-you Ana for a wonderful stay and for arranging super safe taxis for our onward journey. My guess is that it will be very hard to get...
Best Galapagos Cruise Deal For Me