Why not complete your Galapagos Cruise with relaxing days in Mindo Cloud Forest FOR FREE?
We are the owners of top rated luxury lodge Las Terrazas de Dana in Mindo Cloud Forest, only 2 hours from Quito Airport. That´s the reason we can offer free nights and transportation with your Galapagos Cruise.

We are partners of most Cruise Operators in Galapagos Islands, so just let us know your approximate travel dates. Also if you already have a Galapagos Cruise in mind or want us to send you some alternatives, just contact us.
You decide if you want to stay in our luxury lodge before or after your Galapagos Cruise. If it´s before, you can sleep night before in an airport area hotel or if you decide to go directly from Las Terrazas de Dana, our staff will assist you to contact cruise operator staff at the airport. Anyway we will give you information for your cruise. If you decide to visit our lodge after your cruise, we will pick you up from the airport. We always make it easy for your guests.
In one trip you will visit the most famous wildlife-watching destination in the world and one of the best cloud forest area in South America declared on 25th July 2018 Biosphere Reserve by UNESCO and Top 10 places in the world for Birdwatching.

Galapagos Cruise request:
Some of our cruise partners: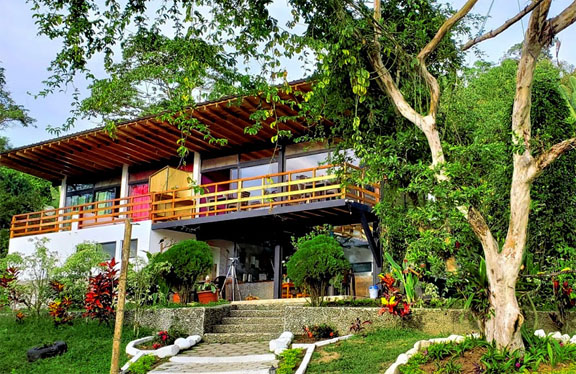 We are the owners of Las Terrazas de Dana Lodge
We are located in Mindo, the birding paradise of Ecuador.
Ana and David from Canary Islands (Spain), own and manage the lodge. First Class Service in the Cloud Forest of Mindo!.
Just check our reviews on Tripadvisor and Booking.com