Galapagos Cruises Availability Search Engine
Live The Dana Experience... Are you going to miss it?
Cape Marshall (Jan-May) - Isabela

Galapagos Islands
---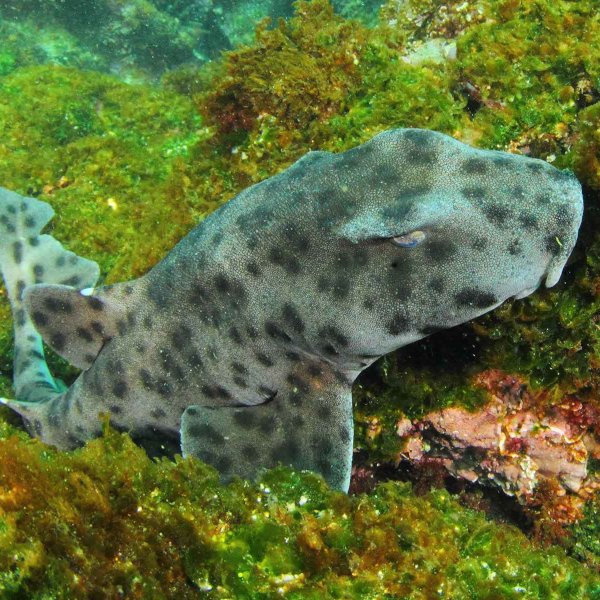 Overview
Cape Marshall is an amazing dive site on Isabela Island, featuring a wall of volcanic rock sinking down to the bottom of the ocean. You can explore this great spot and swim along a diversity of marine species, like Hammerhead sharks, sunfish, manta rays, and even sea turtles and sea lions. The hot season in Galapagos is from January through May, when the temperatures are warmer, the vegetation is more luxuriant and the colors are more vibrant. This makes the water perfect for diving in little more than gloves and a 4 mm wetsuit.
Difficulty: Hard
Disembarkation: No Landing
Interactions: Diving
---
Highlights at Cape Marshall (Jan-May)
---
Animals:
Blue-Footed Booby, Brown Pelican, Flightless Cormorant, Galapagos Frigatebirds, Galapagos Green Turtle, Galapagos Lava Heron, Galapagos Petrel, Galapagos Sea Lion, Galapagos Shearwater, Galapagos Sting Rays, Great Blue Heron, Mobula Rays
---