Galapagos Cruises Availability Search Engine
Live The Dana Experience... Are you going to miss it?
Darwin's Arch - Darwin

Galapagos Islands
---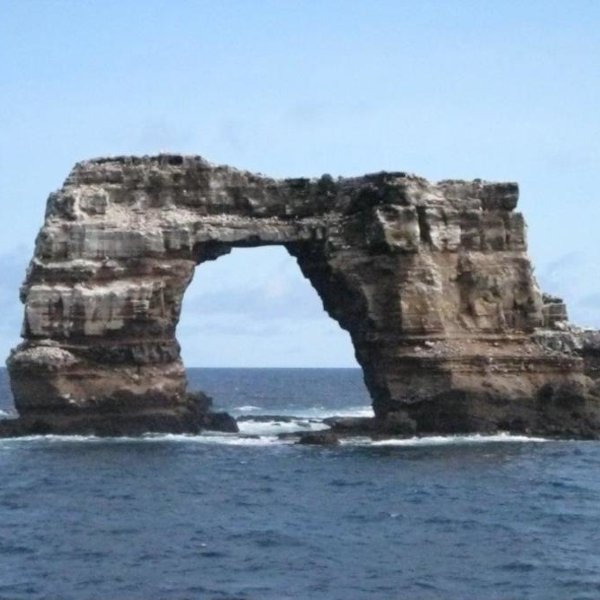 Overview
Darwin's Arch, located 1km to the southeast of Darwin Island in the Pacific Ocean, is a spectacular natural rock arch rising 50ft above the ocean, caused by erosion. With a bridge-like appearance, it marks the end of a reef, being a mix of lava and coral, dropping to a sand bottom. The islet of Darwin's Arch is considered not only one of the best dive sites in Galapagos, but also in the world. It offers a diversity of marine fauna, from whale sharks and hammerhead sharks to dolphins, green turtles and manta rays.
Difficulty: Hard
Disembarkation: No Landing
Interactions: Diving
---
Highlights at Darwin's Arch
---
Animals:
Blue-Footed Booby, Galapagos Frigatebirds, Galapagos Fur Seal, Galapagos Green Turtle, Galapagos Marine Iguana, Galapagos Petrel, Galapagos Sharks, Galapagos Shearwater, Galapagos Sting Rays, Nazca Booby, Red-Footed Booby, Whale Shark, Whales & Dolphins
---