Galapagos Cruises Availability Search Engine
Live The Dana Experience... Are you going to miss it?
El Chato Giant Tortoise Reserve - Santa Cruz

Galapagos Islands
---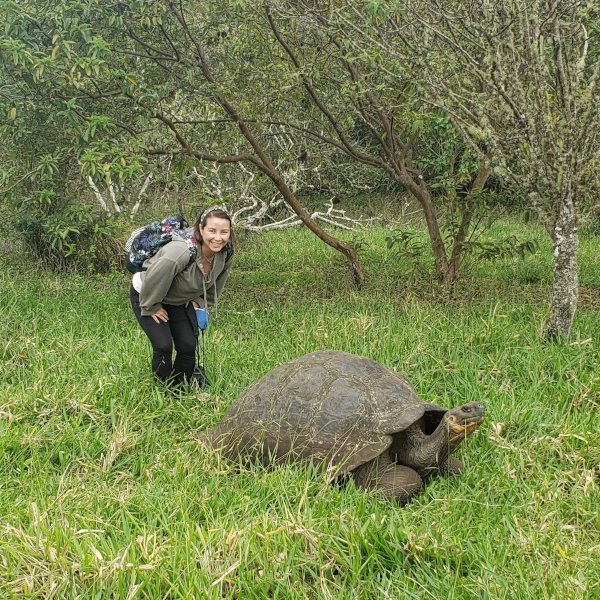 Overview
El Chato Giant Tortoise Reserve is located on Santa Cruz Island and it is home to hundreds of this iconic Galapagos species. A giant tortoise can grow up to a length of 5 ft and a weight of 550 pounds. El Chato Reserve offers them a perfect habitat of 12 hectares where they are free to meander. You can also spot Galapagos birds here, like Darwin finches, yellow warblers, vermilion flycatchers and short-eared owls. An interesting thing to explore here are the underground lava tubes, that give an insight to the way the island was created.
Difficulty: Easy
Disembarkation: Dry Landing
Interactions: Hiking
---
Highlights at El Chato Giant Tortoise Reserve
Birdwatching
Giant Tortoises
---
Animals:
Darwin's Finches, Galapagos Barn Owl, Galapagos Dove, Galapagos Giant Tortoise, Galapagos Lava Lizard, Galapagos Mockingbird, Galapagos Rail, Galapagos Red Bat, Galapagos Short-eared Owl, Vermilion Flycatcher
---