Galapagos Cruises Availability Search Engine
Live The Dana Experience... Are you going to miss it?
Fondeadero - Wolf

Galapagos Islands
---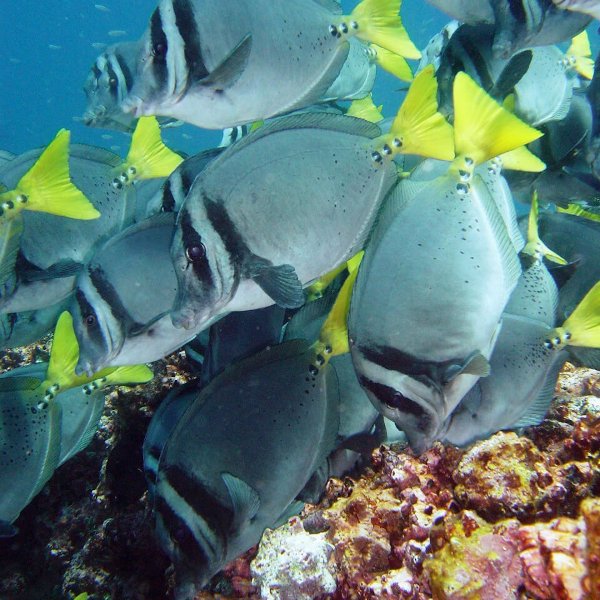 Overview
Fondeadero, near Santa Fé Island, is famous for being one of the only places in the archipelago where you are allowed to night dive. Its name means "anchoring site" and it is a site sheltered from winds and currents. This makes it a perfect place to experience the incredible sensations of night diving and discovering a whole new world below the water. If you are lucky, you can actually watch the sea softly glowing, due to fluorescent plankton. Playful Galapagos fur seals are often seen here, and they are known to swim with divers.
Difficulty: Moderate
Disembarkation: No Landing
Interactions: Diving
---
Highlights at Fondeadero
Rich Marine Life
Night Diving
---
Animals:
Blue-Footed Booby, Galapagos Frigatebirds, Galapagos Fur Seal, Galapagos Sea Lion, Galapagos Sharks, Galapagos Sting Rays, Mobula Rays, Nazca Booby, Red-lipped Batfish, Sunfish, Whale Shark, Whales & Dolphins
---