Galapagos Cruises Availability Search Engine
Live The Dana Experience... Are you going to miss it?
Galapaguera de Cerro Colorado - San Cristóbal

Galapagos Islands
---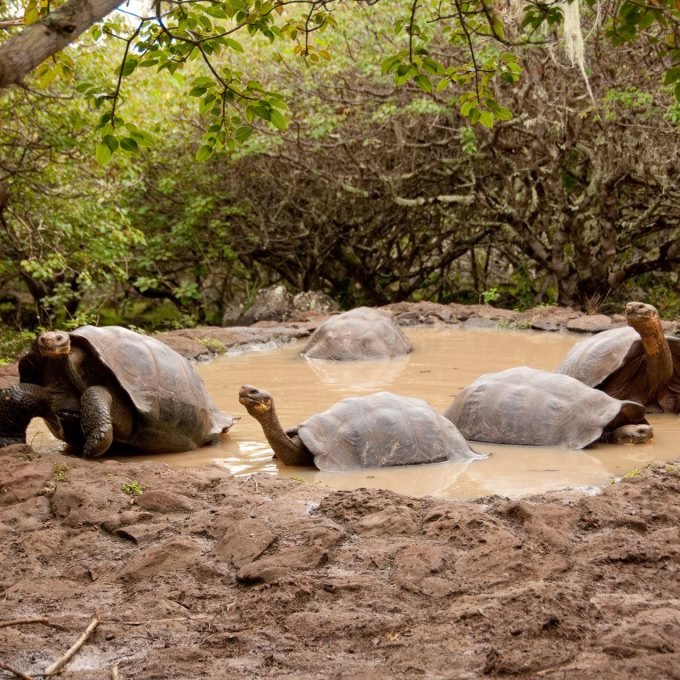 Overview
Galapaguera de Cerro Colorado is located to the south-east of San Cristobal Island, near Cerro Colorado, hence its name, one of the few spots where you can observe an endemic plant of the island, Calandrinia galapagosa. The Galapaguera is a breeding center, whose purpose is to help in preserving and improving the island's tortoise population. There are trails you can follow to see tortoises in the breeding pens. You can also find information about the natural history of these giant tortoises, the similarities and differences as compared to other tortoise species in Galapagos.
Difficulty: Easy
Disembarkation: Dry Landing
Interactions: Walking
---
Highlights at Galapaguera de Cerro Colorado
---
Animals:
Darwin's Finches, Galapagos Dove, Galapagos Giant Tortoise, Galapagos Lava Lizard, Galapagos Marine Iguana, Galapagos Mockingbird, Galapagos Rail, Galapagos Red Bat
---