Galapagos Cruises Availability Search Engine
Live The Dana Experience... Are you going to miss it?
Hacienda Primicias Tortoise Reserve - Santa Cruz

Galapagos Islands
---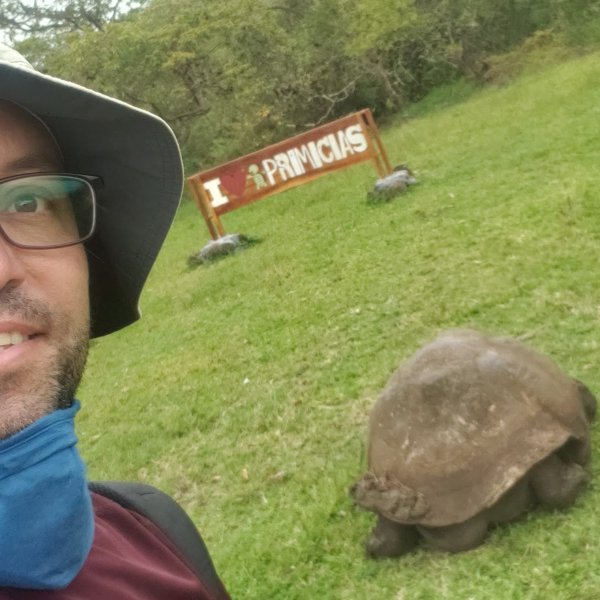 Overview
Hacienda Primicias Tortoise Reserve is located on Santa Cruz Island and here you can walk among Galapagos giant tortoises in their natural habitat. Having a private owner, you can explore this wonder by yourself. You don't have to be accompanied by a guide. You can marvel at these magnificent creatures roaming around the area. It is an amazing experience watching creatures that are sometimes 150 years old. By taking a hike through the preserve, you will also be able to see bird species like Darwin finches, mockingbirds, cattle egrets and vermilion flycatchers.
Difficulty: Easy
Disembarkation: Dry Landing
Interactions: Hiking
---
Highlights at Hacienda Primicias Tortoise Reserve
Birdwatching
Giant Tortoises
---
Animals:
Darwin's Finches, Galapagos Barn Owl, Galapagos Giant Tortoise, Galapagos Mockingbird, Galapagos Rail, Galapagos Red Bat, Galapagos Short-eared Owl, Vermilion Flycatcher, White-cheeked Pintail
---