Galapagos Cruises Availability Search Engine
Live The Dana Experience... Are you going to miss it?
Puerto Velasco Ibarra - Floreana

Galapagos Islands
---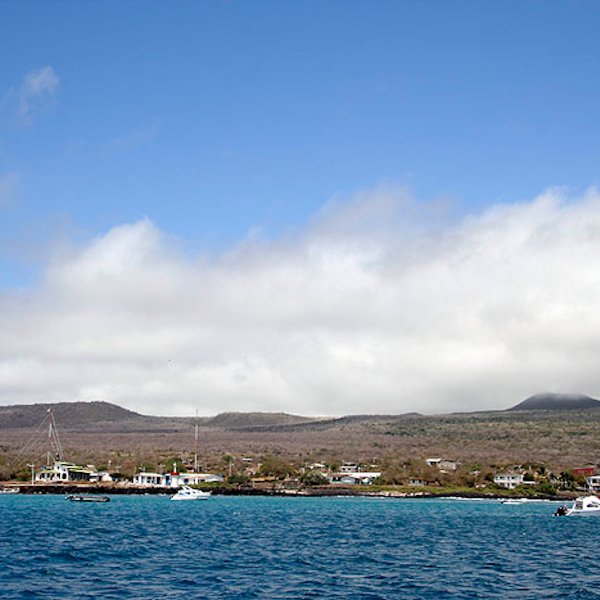 Overview
Puerto Velasco Ibarra is a small village on Floreana Island, the first colonized island in Galapagos, in 1832. Here you can find the island's only hotel, Pension Wittmer. Members of the first family who lived in Galapagos still run the hotel, and most of the island's population of 120 residents live in this hamlet. It is a perfect place for long peaceful walks and wildlife-watching, as this tiny settlement is set in a sheltered bay, with a black-sand beach. Locals can also drive you into the highlands through the forest in a chiva, an open-sided bus.
Difficulty: Easy
Disembarkation: Dry Landing
Interactions: Hiking
---
Highlights at Puerto Velasco Ibarra
---
Animals:
Darwin's Finches, Galapagos Dove, Galapagos Frigatebirds, Galapagos Giant Tortoise, Galapagos Lava Heron, Galapagos Lava Lizard, Galapagos Marine Iguana, Vermilion Flycatcher
---