Galapagos Cruises Availability Search Engine
Live The Dana Experience... Are you going to miss it?
Suarez Point - Española

Galapagos Islands
---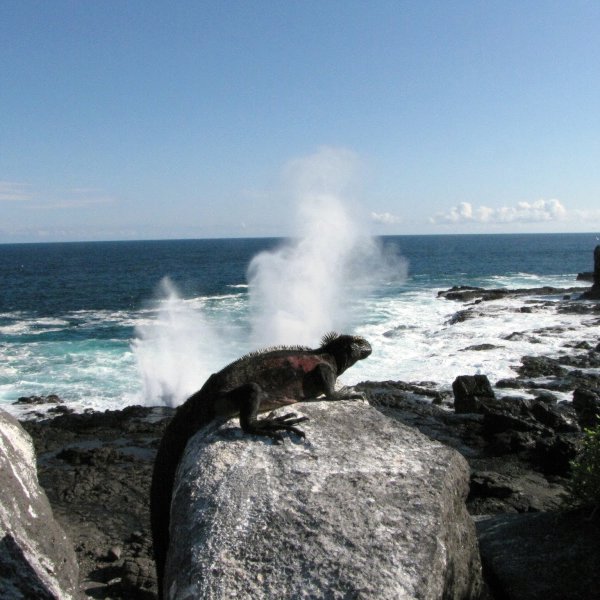 Overview
Suarez Point, locally known as Punta Suarez, is located on Española Island and offers one of the most spectacular walks in Galapagos. With a circuit of about 3km, the walk is also challenging, because of the volcanic boulders strewn across the way. Its main attraction in terms of fauna is the Waved Albatross, which is extremely rare and can only be found on Española Island. Hundreds of them can be seen from April to December on the Albatross Runway. You can also spot blue-footed and Nazca boobies, mockingbirds, marine iguanas, lava lizards and sea lions.
Difficulty: Hard
Disembarkation: Dry Landing
Interactions: Hiking
---
Highlights at Suarez Point
High Concentration of Wildlife
Photographer's Paradise
---
Animals:
Darwin's Finches, Galapagos Dove, Galapagos Frigatebirds, Galapagos Green Turtle, Galapagos Hawk, Galapagos Lava Lizard, Galapagos Marine Iguana, Galapagos Mockingbird, Galapagos Petrel, Galapagos Sea Lion, Galapagos Waved Albatross, Nazca Booby
---