Galapagos Cruises Availability Search Engine
Live The Dana Experience... Are you going to miss it?
The Landslide Dive Site - Wolf

Galapagos Islands
---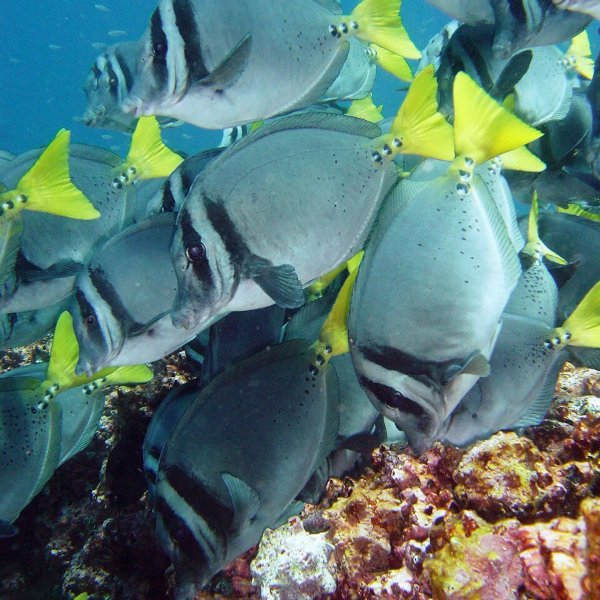 Overview
The Landslide Dive Site, locally known as El Derrumbe, is one of the most famous dive sites in the archipelago, where you can encounter Galapagos sharks and hammerhead sharks. You can also spot here tropical fish, turtles, marine mammals, rays, dolphins and even whale sharks. With its jagged rocks and sometimes strong currents, this site is more appropriate for experienced divers. Wolf Island doesn't have a landing site, so The Landslide is only accessible from a liveaboard. Its name comes from the site's shape, whose slope looks like a landslide.
Difficulty: Moderate
Disembarkation: No Landing
Interactions: Diving
---
Highlights at The Landslide Dive Site
Hammer Head Sharks
Excellent Diving Spot
---
Animals:
Galapagos Green Turtle, Galapagos Sharks, Galapagos Sting Rays, Whale Shark, Whales & Dolphins
---