Galapagos Cruises Availability Search Engine
Live The Dana Experience... Are you going to miss it?
Wetlands - Isabela

Galapagos Islands
---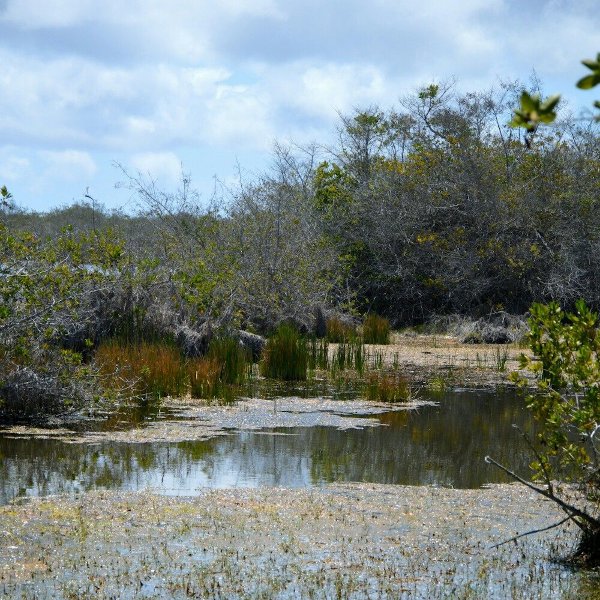 Overview
The Wetlands, located outside of Puerto Villamil on Isabela Island, is the name given to a region of swamps and lagoons that are a popular visiting point on the island. It is the natural environment of the 4 mangrove species native to Galapagos, that play an important role in protecting the coastland from waves erosion and for the wildlife. A diversity of unique bird species can be seen here, like white-cheeked pintails, whimbrels, common stilts and gallinules. You can visit the Wetlands on foot, following an easy trail meandering through the swamps.
Difficulty: Easy
Disembarkation: Dry Landing
Interactions: Hiking
---
Highlights at Wetlands
Birdwatching
Giant Mangroves
---
Animals:
Darwin's Finches, Galapagos Dove, Galapagos Lava Lizard, Galapagos Marine Iguana, Galapagos Mockingbird, Greater Flamingo, Vermilion Flycatcher
---