What is it like on a small boat?
For a more intimate experience both onboard and on the Galapagos Islands, we recommend a small boat. There are many different kinds of yachts to fit the type of trip you are looking for, from hand-crafted, romantic sailboats to swift, modern yachts with high-quality, personalized service. On a boat with fewer people, you're more likely to get to know your shipmates. You also will have more opportunities to interact directly with your guide and ask him or her more detailed questions and receive more in-depth answers. When disembarking, you'll also have fewer cameras to compete with to get the best shot of the sites.
A small group also generally has a smaller impact on the fragile Galapagos environment. In that vein, small yachts have more places where they can potentially anchor, since large ships often have more limitations to which sites they can visit due to their size and high volume of passengers.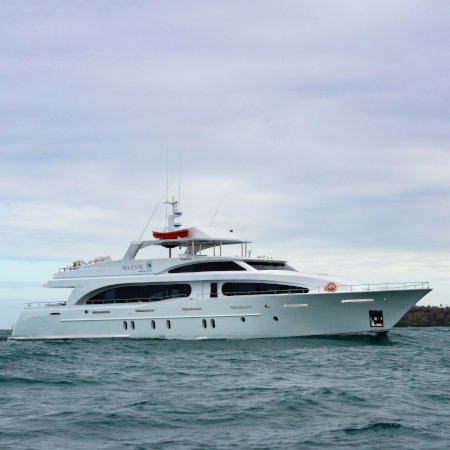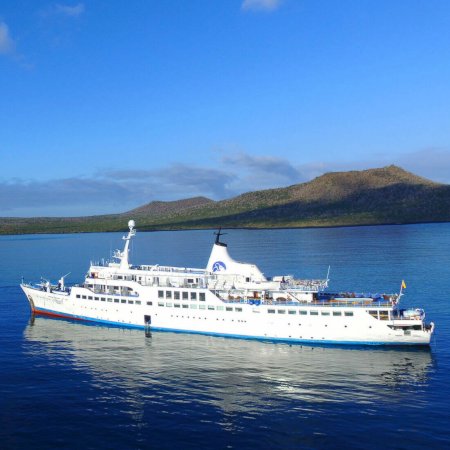 What is it like on a big boat?
If you're looking for a little bit of extra safety, a supremely social atmosphere, luxurious amenities and lots of space, larger ships might be your ideal way to visit the Galapagos. You won't find any huge cruise ships in or around the islands, since the Galapagos National Park sets a limit of 100 passengers per a ship and of 20 people-per-group for land tours, but you'll find that the larger ships still offer a comfortable cruise feel that you would hope for from a large boat.
Cruise ships are spacious and often have more comfortable accommodations and higher standards of service than the smallest boats, all of which can enhance your trip. On most cruises, you'll find a buffet-style breakfast and lunch and a formal dinner in the evening.
There is often also greater variety in where and when you can disembark on the islands with a cruise ship. Most also have an intercom system announcing the day's schedule in advance so you are always on track and ready to go for the day.
Cabins are comfortable and large for a sea vessel and the overall size of the boat provides for less rocking, perhaps a wise choice for those that suffer from sea sickness or generally have a difficult time on the water.