Hi there followers of our blog, we are today in Mindo Ecuador.
Our first post is about a very special place called Mindo in Ecuador where I decided to come to live!
Mindo Ecuador
It is a small community involving 3.000 people located 1 hour and 30 minutes from Quito, which has changed into a very important hot spot throughout current years as a birds paradise. It's really a quite interesting village that has a lot to offer. Each day throughout Mindo will never be boring and without surprises. It's really a town that is certainly famous for its plentiful splendor and also the Mindo-Nambillo Cloud Forest. Areas encompassing Mindo will be probably the greatest places for bird watching in Ecuador and all the world. Mindo is in the top rated Birds Christmas counts in the world.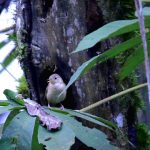 A number of tourists that come from Quito just stay few hours in daytime and do only few activities, simply because these people don't get good information throughout Quito and also most likely get "full day tours" information. Mindo Ecuador is a place to stay two, three or maybe more nights doing activities, enjoying the gorgeous woodlands and also enjoyable along with the warm weather conditions all the year. Another great detail for Mindo is that rains few hours normally in the afternoon and that means that you have plenty of time frame to do outdoor activities during the day.
There are tons of activities involving nature to do in Mindo Ecuador. Essentially the most well-known activities to do in Mindo is tubing in the Rio Mindo. Throughout the dry up time of year, this is more a relaxing movement on the water. In the rain season, it is truly a more heart-pumping action, ever since the river is even bigger and also faster.
Furthermore in Mindo, it is possible to Zipline in the Mind Cloud Forest. To cross the forest in 10 cables through the trees while trying tricks like "Superman" and "Mariposa"(Butterfly). Maybe you will also have funny surprises.
You may also go to the Mariposario (butterfly garden), which residences 25 different types of butterflies. There also displays the four different stages involving butterfly lifetime, making it the biggest exhibit throughout Ecuador.
Hiking is a very famous experience activity in Mindo. You can examine the astounding nature. There are many marked and unmarked walking and bike trails. Those trails will bring you to places such as the waterfalls sanctuary or the famous cable car (tarabita). This is also the "fast entrance" to the waterfalls sanctuary if you don't want to start walking. In the cable car you can go on a breathtaking ride on the mountains.
Also, we've got delightful dark chocolate that people farm in these parts of Ecuador. Mostly in the area of Puerto Quito and Las Golondrinas. You could make the tour and discover exactly how the dark chocolate is made with artesanal methods. Additionally, you are free to try to eat a few of the tastiest dark chocolates in the world mixed for example with "aji".
Another activity is canyoning. Here in Mindo, there are canyoning courses and day trips available for all skill levels including beginners. The trip starts with a wonderful hike to the canyoning zones and will lead to different waterfalls.
Very exciting activity is the night walk in the cloud forest. A perfect option is to enjoy around 6:00 PM a birding garden with a lot of different species. Later, with the sunset where you will see how appear different species of mammals in the feeders. To finish this, a walk of 45 minutes in the cloud forest enjoying different insects, spiders, frogs, and sometime snakes and other surprises!
Why don't you trust me and try a visit to Mindo. It will be an experience you will never forget.
Thanks,
David