M/V National Geographic Endeavour II Galapagos Cruise
M/V National Geographic Endeavour II is a 96-passenger vessel organizing expeditions for exploring the rich wildlife of the Galapagos Islands.
National Geographic Endeavour II features 52 cabins and suites with Wi-Fi access and air-conditioning, designed for couples, families, groups and also for solo guests. There are different bed configurations they can choose from, connecting cabins, double or solo cabins. All cabins and suites have large windows allowing passengers to enjoy an amazing ocean view.
The social areas include a lounge with a bar, an entertainment area and a library. There is also a spa and a fitness center available for guests, where they can benefit from a wellness program. Outside, there's a partially covered deck with a sitting area, a barbecue area, a large observation deck and a sundeck.
All meals are served aboard with fresh and local food: a buffet-style breakfast, a family-style or buffet-style lunch and a plated dinner.
National Geographic Endeavour II provides all the tools for an amazing expedition: snorkeling gear, wetsuits, stand-up paddleboards, kayaks and a glass-bottom boat.
M/V National Geographic Endeavour II Galapagos Departures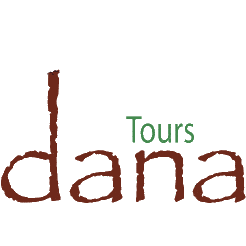 Galapagos Expedition (Including Quito)
28 Oct 2022 - 06 Nov 2022
28 Oct
Friday

Am Baltra:

Baltra Airport
29 Oct
Saturday

Am Baltra:

Baltra Airport

Pm Galapagos Islands:

Expedition in the islands
30 Oct
Sunday

Am Galapagos Islands:

Expedition in the islands
31 Oct
Monday

Am Galapagos Islands:

Expedition in the islands
01 Nov
Tuesday

Am Galapagos Islands:

Expedition in the islands
02 Nov
Wednesday

Am Galapagos Islands:

Expedition in the islands
03 Nov
Thursday

Am Galapagos Islands:

Expedition in the islands
04 Nov
Friday

Am Galapagos Islands:

Expedition in the islands
05 Nov
Saturday

Am Baltra:

Baltra Airport
06 Nov
Sunday

Am Baltra:

Baltra Airport
M/V National Geographic Endeavour II Galapagos Cruise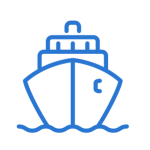 Type: Cruise Ship
Capacity: 96 passengers
Length: 72 meters / 236 feet
Beam: 13.4 meters / 44 feet
Max Speed: 12 knots
Guide: Ecuadorian National Expert Guides
Crew: 64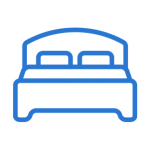 Layout: 5 decks
Cabins: 53 cabins
Beds layout: Twins & doubles
Rooming: Private
Sharing: No allowed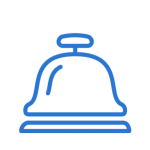 Private bathroom Hot showers Air conditioning Toiletries Towels
Sundeck – solarium Social areas Internet Wifi Bar TV/DVD Lifeguard vest 110v/220v electricity
M/V National Geographic Endeavour II Galapagos Cruise
Features, Decks & Notices
1/4

2/4

2/4

2/4

2/4

Find your ideal Cruise date
Check Availability M/V National Geographic Endeavour II
M/V National Geographic Endeavour II Galapagos Cruise
M/V National Geographic Endeavour II Galapagos Cruise
1/2
National Geographic Endeavour II Itinerary
• Our expeditions travel between Baltra and San Cristóbal and include Santa Cruz and a selection of the other islands. Each day you will have the opportunity to go on nature walks with local naturalists, swim, snorkel or explore the waters by Zodiac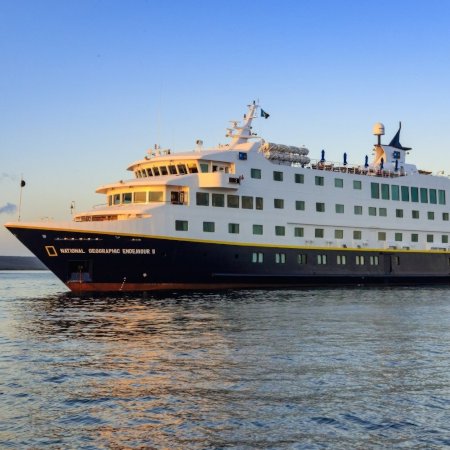 $1.000+ savings in Mindo All Inclusive Programs by Las Terrazas de Dana Boutique Lodge & Spa