M/V Silver Origin Ship Galapagos
M/V Silver Origin Ship Galapagos is a 100-passenger vessel built and designed especially for offering the most experiential cruises to the Galapagos Islands.
The only ship offering butler service, it is an extremely elegant ship, with floor-to-ceiling windows all round the ship, providing breathtaking views of the ocean and the islands. Cabins feature bathtubs with an ocean view or private balcony showers. There is even an Observation and Stargazing Platform.
Delicious local and international dishes are prepared with fresh ingredients, accompanied by local wine, served on the ship's two restaurants. Guests can experience live gourmet cooking sessions and seminars, where they learn how to prepare Ecuadorian dishes.
From the interior lounge where passengers can relax with a book or listen to the music of a live pianist, the comfortable exterior lounge, the beauty salon, the spa, the fitness centre, to the Basecamp, where guests can access information about their destination and prepare for their next adventure, the ship's social areas are all luxurious and elegant.
M/V Silver Origin Ship Galapagos Departures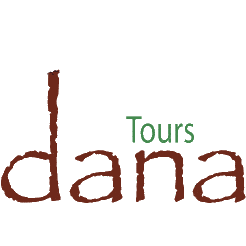 M/V Silver Origin Ship Galapagos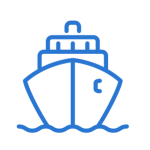 Type: Cruise Ship
Capacity: 100 passengers
Length: 101 meters / 331.40 feet
Beam: 16 meters / 52.50 feet
Max Speed: 14 knots
Guide: Ecuadorian National Expert Gudies
Crew: 90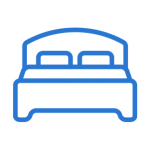 Layout: 6 decks
Beds layout: Twins & doubles
Rooming: Private
Sharing: No allowed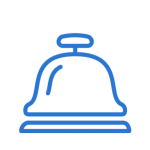 Private bathroom Hot showers Air conditioning Toiletries Towels
Sundeck – solarium Social areas Internet Wifi Bar TV/DVD Lifeguard vest 110v/220v electricity
M/V Silver Origin Ship Galapagos
Features, Decks & Notices
1/4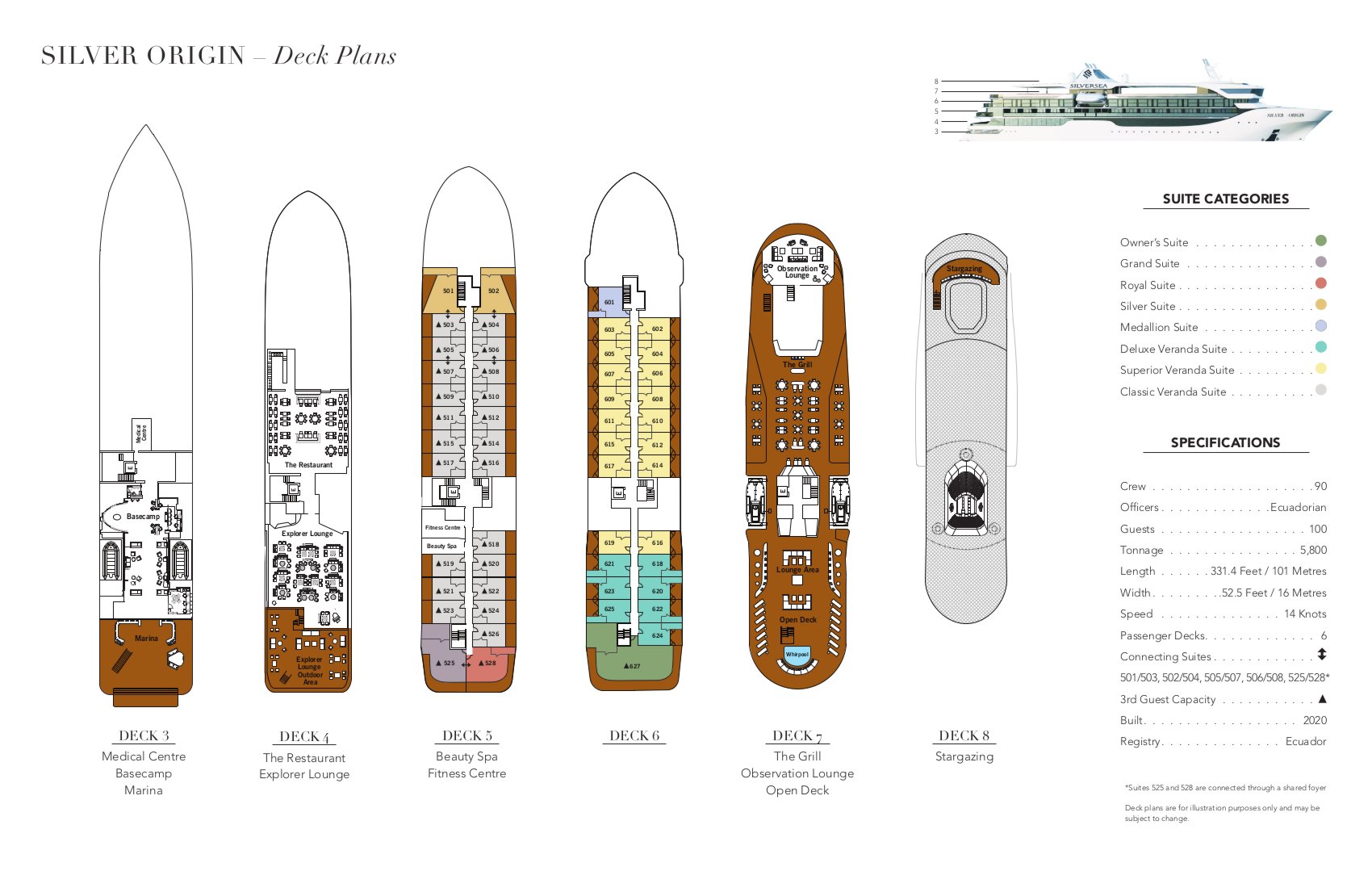 2/4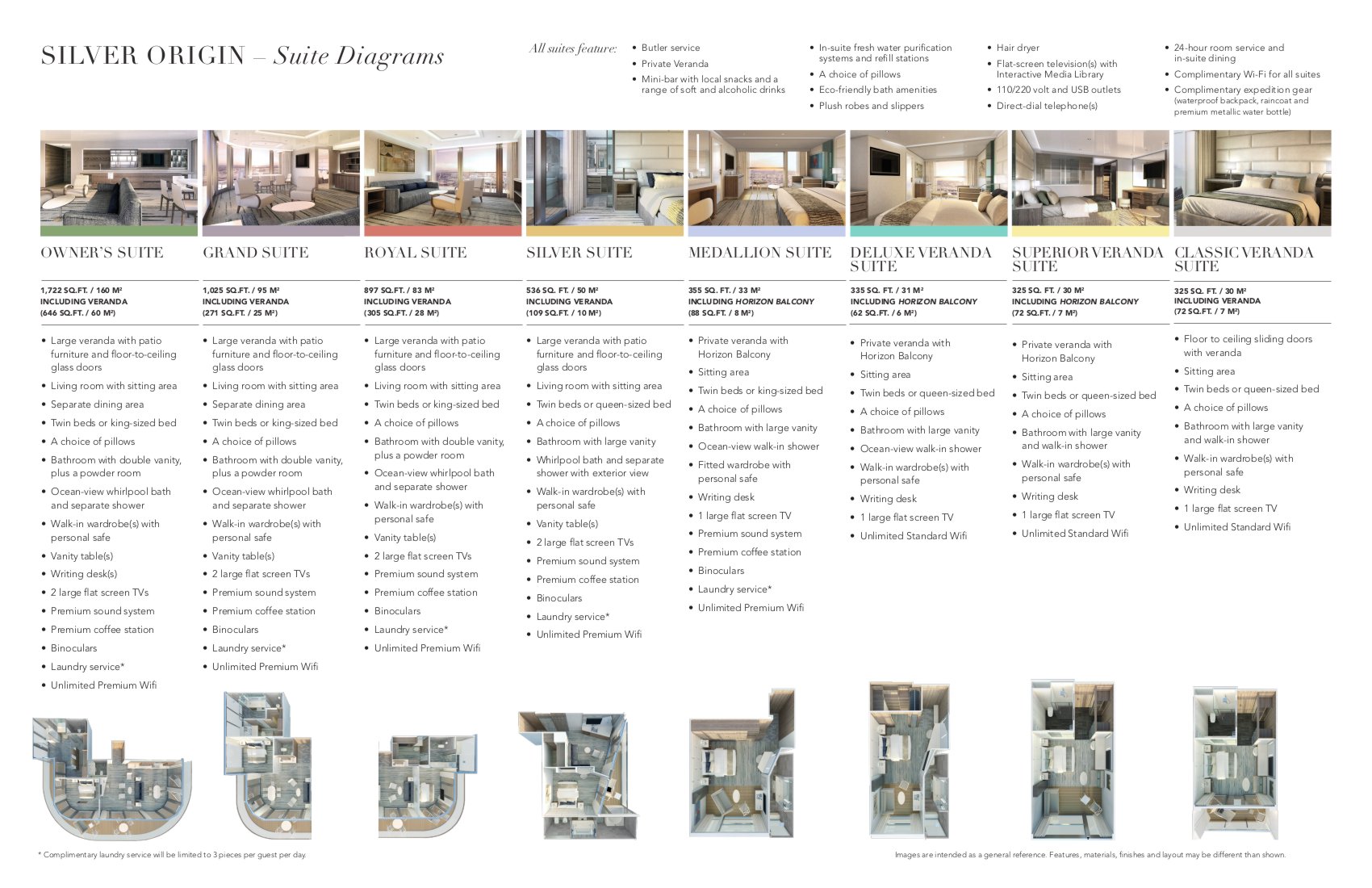 Find your ideal Cruise date
Check Availability M/V Silver Origin Ship galapagos
M/V Silver Origin Ship Galapagos
M/V Silver Origin Ship Galapagos
1/2
8 Days - Baltra to San Cristóbal
• Day 1: Arrival at Baltra airport & Daphne Major
• Day 2: Genovesa: Darwin Bay & El Barranco
• Day 3: North Seymour & Santiago: Sullivan Bay
• Day 4: Rabida & Santa Cruz: Eden Islet
• Day 5: San Cristóbal: La Galapaguera & Pitt Point
• Day 6: Española: Gardner Bay & Suarez Point
• Day 7: Santa Cruz: Charles Darwin Station & South Plaza
• Day 8: Transfer to San Cristóbal Airport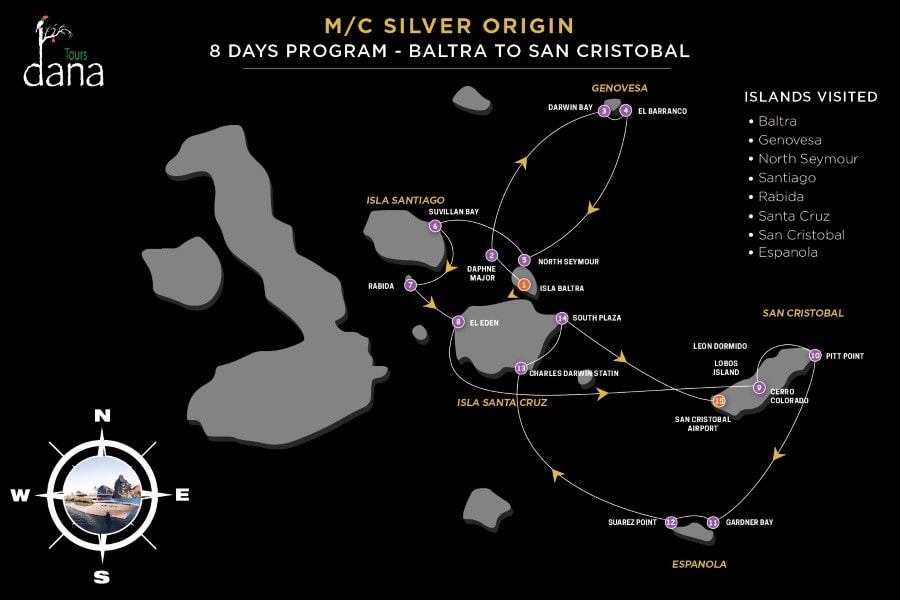 2/2
8 Days - San Cristóbal to Baltra
• Day 1: Arrival at San Cristóbal Airport & Kicker Rock
• Day 2: Bartholomey & Santiago: Espumilla Beach
• Day 3: Isabela: Vicente Roca Point & Fernandina: Espinosa Point
• Day 4: Isabela: Tagus cove & Elizabeth Bay
• Day 5: Floreana: Post Office Bay, Champion Islet & Cormorant Point
• Day 6: Santa Cruz: Dragon Hill & Bachas Beach
• Day 7: Santa Cruz: Twin Craters & Charles Darwin Station
• Day 8: Transfer to Baltra Airport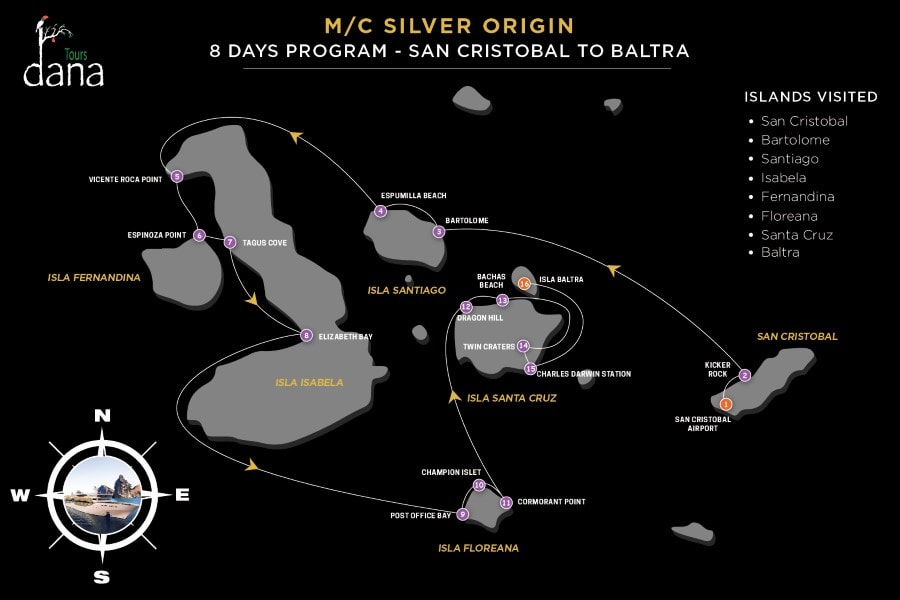 $1.000+ savings in Mindo All Inclusive Programs by Las Terrazas de Dana Boutique Lodge & Spa